History



Shelby County State Bank, the oldest bank in Shelby County Illinois, opened its doors May 11, 1895 for the purpose of offering banking products and services to all of Shelby County.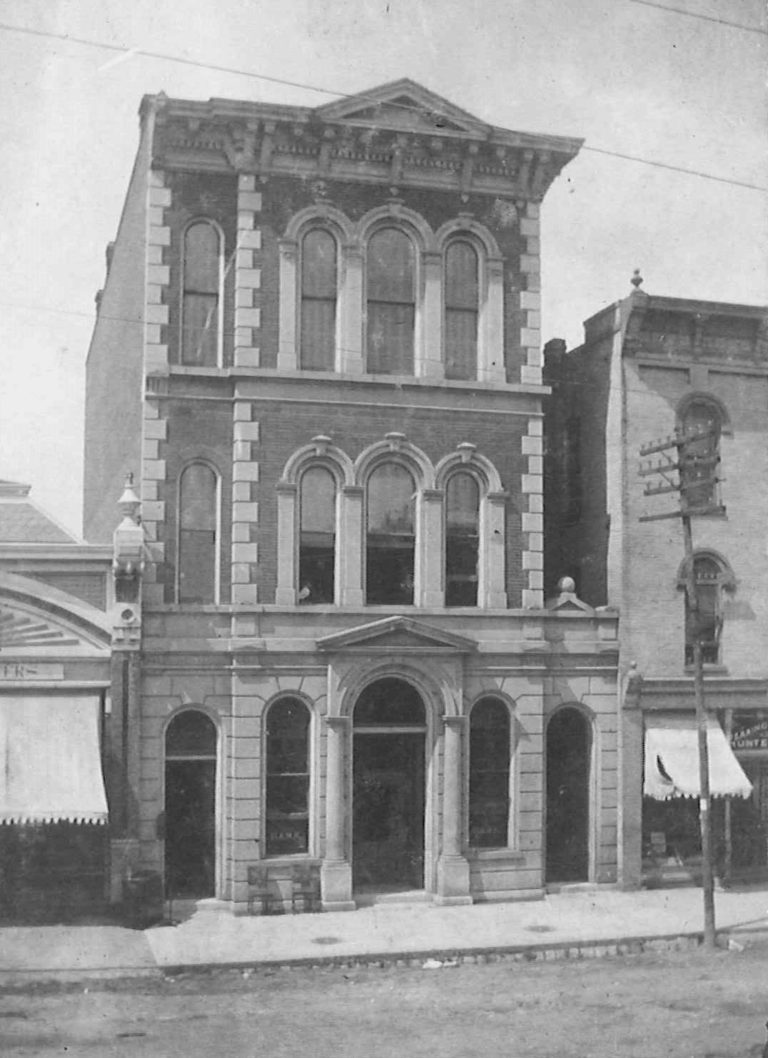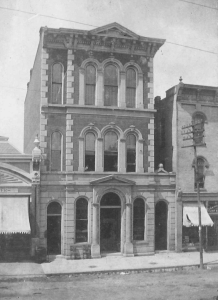 Since its inception, Shelby County State Bank has led the way in offering financial products and services to Shelbyville, Illinois and the surrounding communities. Shelby County State Bank has been the bank that businesses, farmers, and individuals have turned to for financial assistance through all economic ups and downs. Over the past 125 years, Shelby County State Bank has made the highest percentage of loans of all Shelby County financial institutions.
The Bank, when formed, started with a capital stock of $50,000 and has since grown to over $260,000,000 in assets.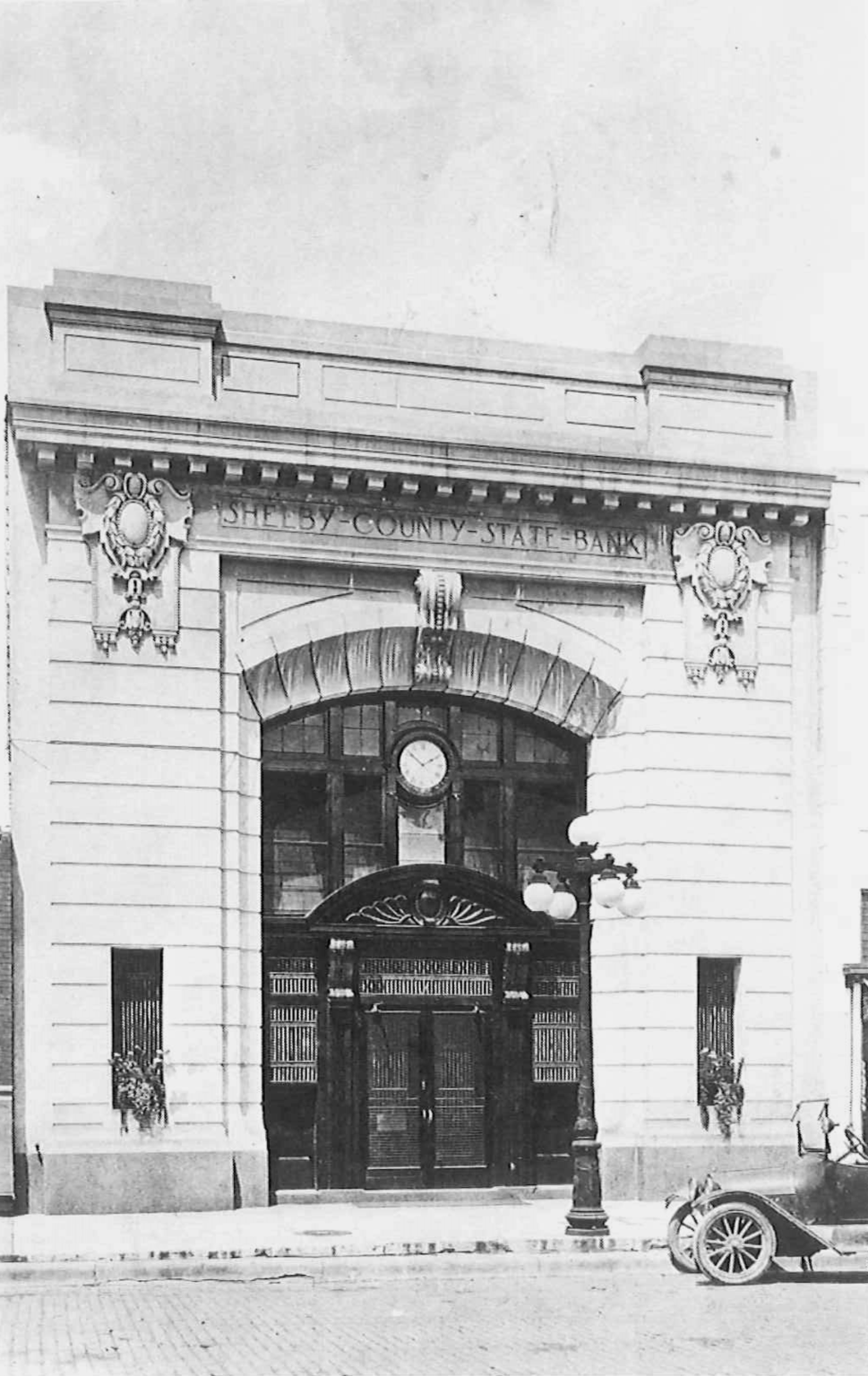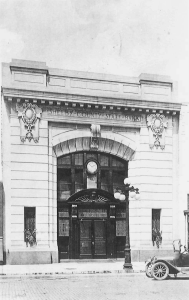 The original investors were Theodore F. Dove, Max Kleeman, Philo Parker, and John A. Tackett. To this date, a member of the Dove family has been active in the Bank.
Shelby County State Bank opened for business at 155 East Main Street, Shelbyville, IL, in a building formerly occupied by the W. F. Thorton and Sons Bank, with Philo Parker as its first president. On December 31, 1916 a fire destroyed much of the original Bank. The Bank was rebuilt and completed in the fall of 1917.
During the late 20's and 30's, Shelby County State Bank consolidated with the Tower Hill State Bank and became a member of the Federal Deposit Insurance Corporation (FDIC) and a member of the Federal Reserve System.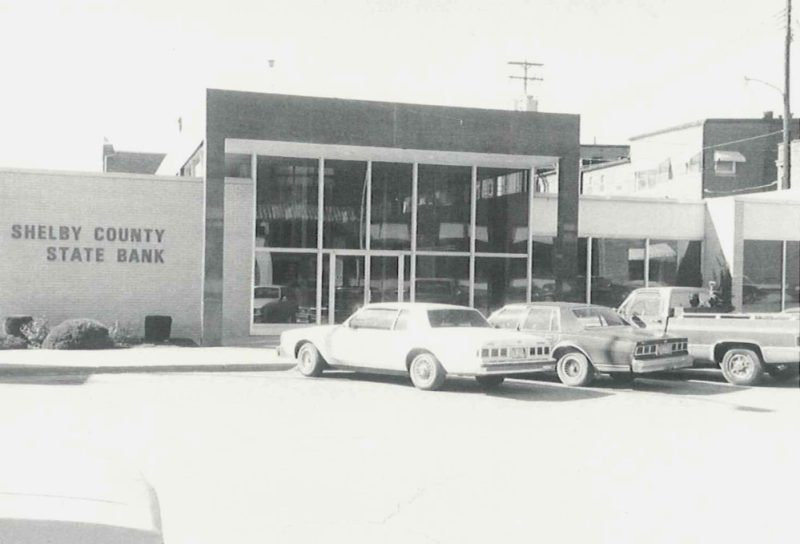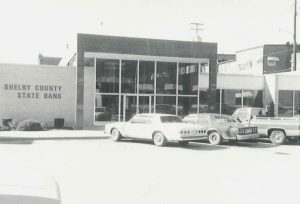 The Bank constructed a new building at 130 South Morgan, Shelbyville, IL in 1965. For its time, it was on the cutting edge of banking technology with a drive-up window for transacting business. Twice more because of its rapid growth and commitment to offering up-to-date technology, the Main Bank remodeled and expanded in 1983 and again in 2000.
In order to adequately serve all areas of Shelby County IL, the Bank acquired Windsor State Bank in 1987 and the Bank of Findlay in 1993. Shelby County State Bank merged with Strasburg State Bank in 1988 that then became a branch in April 1995. They later established a full-service branch at 1501 West Main in Shelbyville, IL in 1994.
An Investment Center was established in 1995. The Investment Center relocated to its current location at 131 South Morgan in October 2011.
In August of 2006 the outdated Windsor facility was replaced with a brand new building at 1009 Maine. This facility offered the newest technology and customer friendly accessibility.
To offer more convenient service to our existing customers and hoping to attract new customers in the Northwestern part of Shelby County, a new branch was opened in Moweaqua, IL in July 2008.
In 2015 the Strasburg, IL facility was completely remodeled to bring a new and updated look to the branch.